Gold or Silver Talisman Ring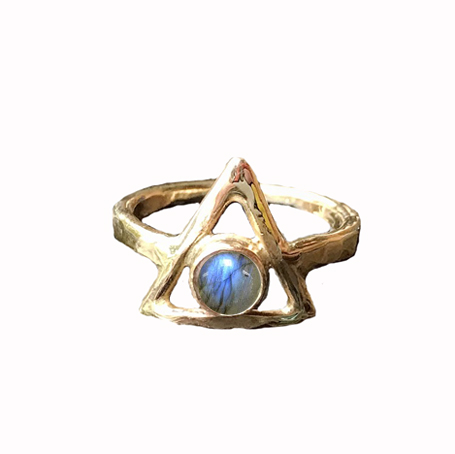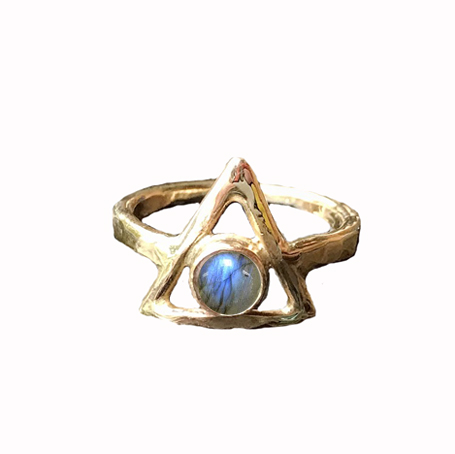 Gold or Silver Talisman Ring
This talisman ring was designed for astrologer Juliana McCarthy by Katherine Sanz, a brilliant goldsmith and healer. Infused with chi, this ring is designed to inspire connection with spirit, creativity, confidence, and feminine empowerment.
Set in 14k gold, golden, or silver. Golden is a fashion-grade gold colored metal, made of silver and gold mixed together. It will need to be polished like silver, but it won't rub off. The silver used in Katherine's designs is 100% recycled.
Choose your own stone. Here are the available stones with their corresponding zodiac signs:
Aries: Raw Grey Diamond
Taurus: Jade
Gemini: Clear quartz
Cancer: Moonstone
Leo: Citrine
Virgo: Amazonite
Libra: Opal
Scorpio: Labradorite
Sagittarius: Garnet
Capricorn: Lapis Lazuli
Aquarius: Amethyst
Pisces: Aquamarine
Example stones in images. After choosing your setting (14k gold, golden, or silver), you will select your stone in the next field.